KORONADAL CITY, SOUTH COTABATO- True to its commitment of ensuring swift response and effective rescue operations during times of disasters and emergencies, the Provincial Government of South Cotabato, under the leadership of Governor Reynaldo S. Tamayo, Jr., has officialy turn-over three (3) units of new ambulance valued at 7.5 million pesos to the Local Government Units (LGUs) of Tupi, Norala, and Sto. Niño.
The PDRRM Council recognizes the imperative of bolstering disaster preparedness and response capabilities within each LGU. As part of its efforts to enhance disaster response initiatives in South Cotabato, the PDRRM Council allocates a sufficient budget from the 5% PDRRMF-IP annually to support LGU operations.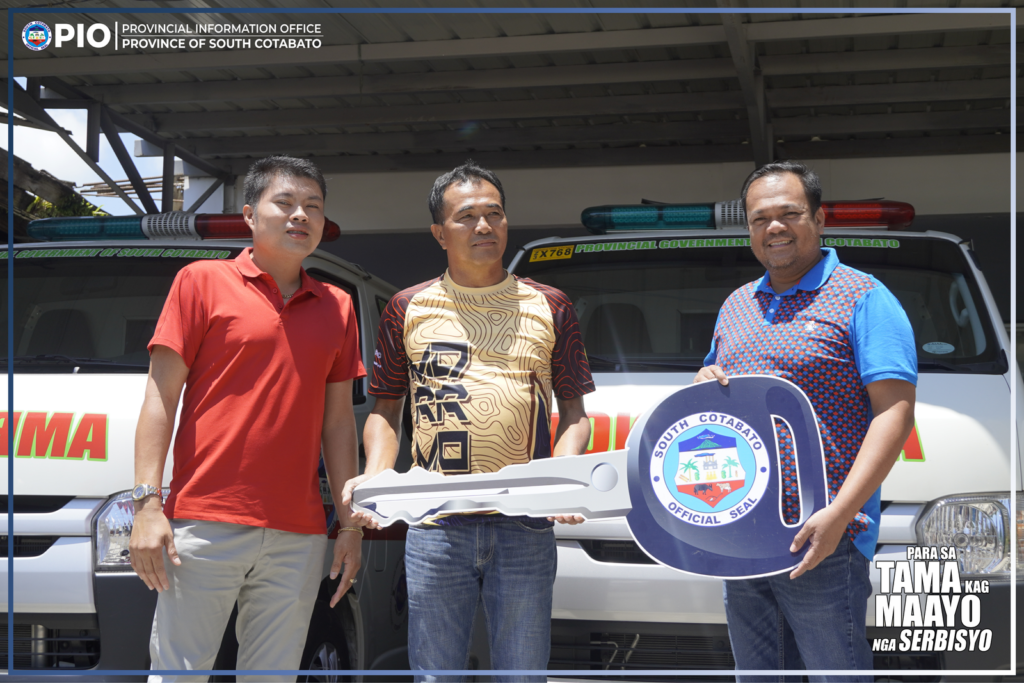 Governor Reynaldo S. Tamayo Jr., Rolly Doane Cuenca Aquino, RN, MPA, LDRRMO IV/OIC-PDRRMO, Emil Sumagaysay (MDDRMO Tupi), Aiza Gabion-Lim (MDRRMO Norala), and Engr. Alejo Dennis Fale (MDRRMO Sto. Niño) were all in attendance during the turnover ceremony.